"How do we shed light on the seemingly unseen?"
UK Tour 2023
Saturday 4 February
Sunday 5 February
Tuesday 7 February
Thursday 16 March
Thursday 23 March
Friday 24 March
Saturday 25 March
About Blue Ghost
Luz & Mannion draw our attention to the unexpected beauty and rhythm harboured in the insect world in a visual, dynamic and electric flamenco show. Inspired by the Blue Ghost Firefly & the importance of insect conservation this is a nostalgic celebration that reminds us of our interconnectedness, embraces our need for transformation & shows us that even the smallest creatures have an important part to play.
Flamenco dance & music meet live electronic music in this innovative, multidisciplinary project.
Alongside theatre performances Dotdotdot also present Blue Ghost Sensory Experiences for SEN Schools and Groups as well as collaborating with a variety of schools and organization on outreach activities. More info: info@dotdotdotdance.com
​Dotdotdot Dance is collaborating with leading Insect Conservation charities Buglife UK & Xerces Society for Invertebrate Conservation.
Creative Team
Artistic Direction, Concept, Choreography & Dance: Magdalena Mannion & Noemí Luz
Original EDM Composition & Sound Design: Nick Rothwell, Cassiel
Flamenco Advisor, Original Flamenco Composition & Guitar: Liam Howarth
Flamenco Song: José el Tremendo Hijo
Costumes: Belén de la Quintana
Lighting Design: Antonio Valiente
Technical Manager: Natalya Scase
Tour Programming: Dotdotdot Dance
Participation Project Producers: Rosalind Hewett & Elaine Foley
Images: Pedro Blasco & Juan Carlos Rodríguez
Blog Entries
Blue Ghost Review
26 March 2023
Dotdotdot Dance: Blue Ghost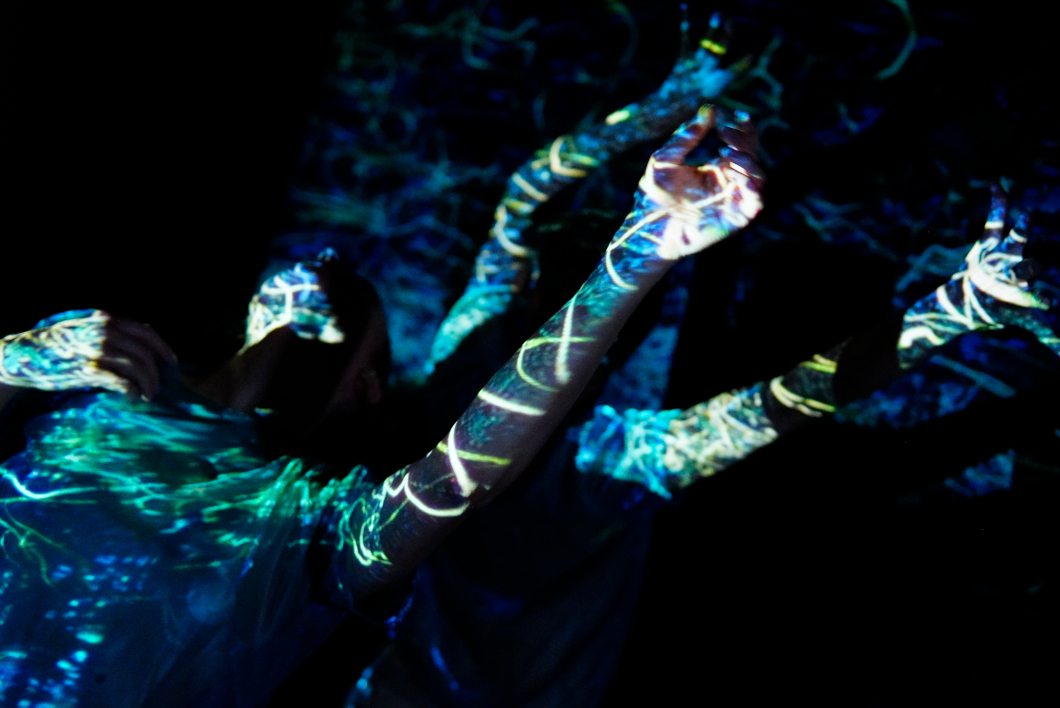 12 December 2020